Miniblaster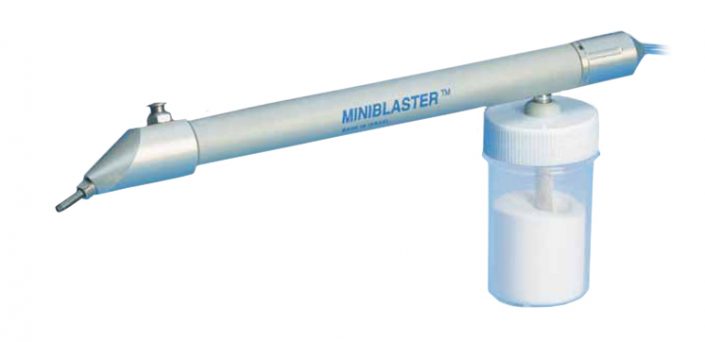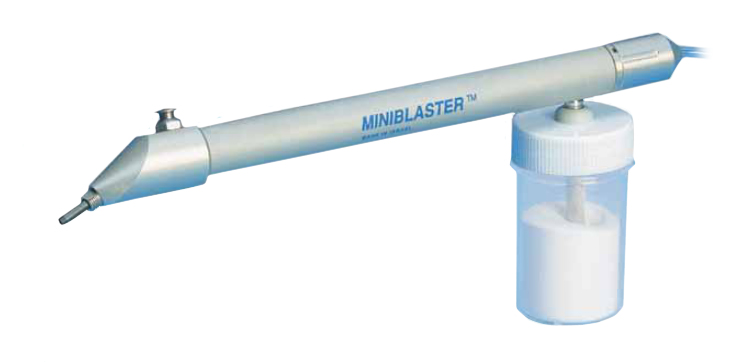 Fully autoclavable clinical sandblaster designed to enhance adhesive dentistry procedures.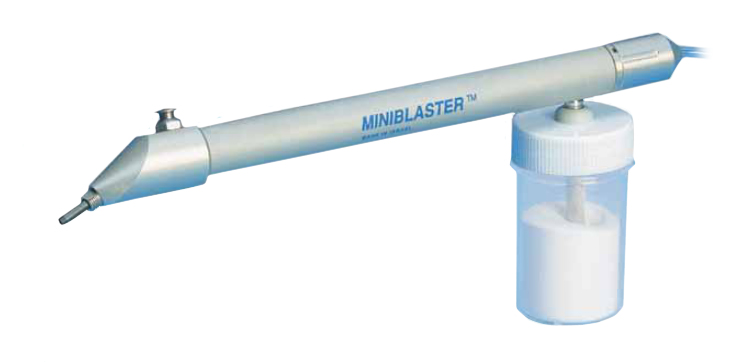 Produces microretentive surfaces to enhance bonding to all dental materials.
Index-finger controlled valve gives maximum ergonomic control and requires less operating pressure.
Designed for left- and right-handed operators.
Unique rachet system for simplified nozzle rotation and angulation; no need to waste time loosening and tightening collars.
FDA approved for intra-oral use.
Tungsten carbide nozzle for wear resistance.
Optional nozzle extension with 360° rotation for difficult to reach areas.
In-line high pressure stop-cock with built-in on/off toggle included.
Simple installation kit included.
Can also use at 35psi on existing handpiece tubing or handpiece quick disconnect (Kavo, W&H, Sirona).
1 year warranty.
Miniblaster Clinical Applications
Can be used for surface preparation prior to bonding to all dental materials, including: precious, semi-precious, and non-precious metals; porcelain; composite; and resin materials.
Macro-retention such as undercuts should be employed where possible in conjunction with the microretention produced by the Miniblaster.
Use 50 micron aluminum oxide for routine work and 90 micron for more aggressive work and cement removal.