About Us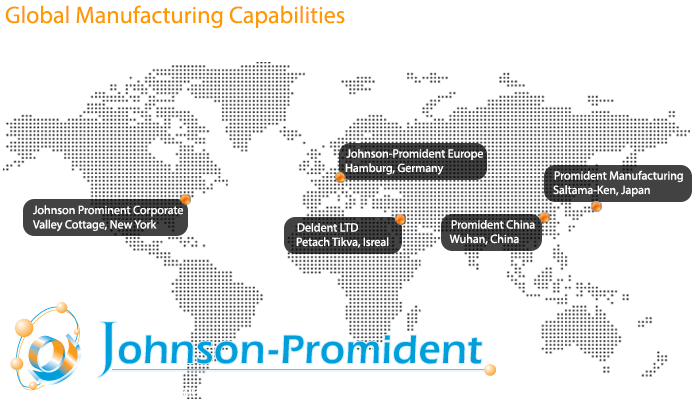 For almost forty years, Johnson-Promident has been the trusted source for handpieces, replacement parts, and accessories. We have focused on the handpiece category since its inception, enabling us to assemble the broadest product line in the U.S. With the most recent additions to our line we now offer over 1,000 products!
In late 2011 Johnson-Promident joined together with Deldent of Israel. The addition of Deldent's cutting edge scaling and polishing products makes Johnson-Promident a one-stop shop for small equipment and related accessories.
And in 2012 we added full lines of diamond burs and finishing and polishing instruments to our existing line of top-rated* carbide burs to create the most comprehensive array of rotary instruments in existence!
Johnson-Promident is a leading OEM and private label supplier to many of the best known manufacturers and dealers in dentistry. Our flexible manufacturing capabilities enable us to meet a wider range of custom requirements. We are ISO 13485 certified.
Johnson-Promident also benefits as being part of a larger organization that includes a sister company in the dental industry, JP Solutions. JP Solutions is a leading private label and branded provider of infection control, evacuation, and disposable products.
Our long-standing success has been fueled by our superior customer service, wide ranging product availability, global manufacturing capabilities, and products that provide excellent value. We are committed to providing you with the best products at the best prices!
*2012 Best Product rating from Dental Product Shopper, the highest rated carbide bur.
If you're interested in infection control, evacuation, or disposable products, please visit our sister company, JP Solutions.